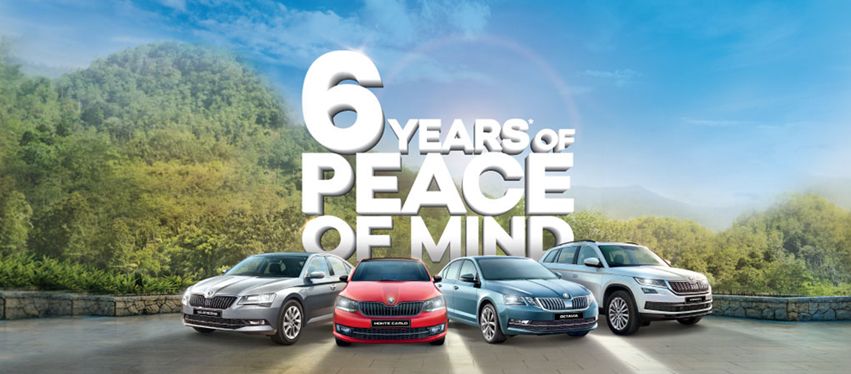 Timeline
Excitement levels are soaring as we gear up for the first-ever virtual launch of the highly awaited ŠKODA RAPID 1.0 TSI, ŠKODA SUPERB and the all-new ŠKODA KAROQ. Only 1 Day to Go for the ŠKODA AUTO India Virtual Conference 2020! Block your schedule for 26th of May, 12.30 p.m.! #SKODAINDIA #SKODA #SKODATribe #StayHomeStaySafe Know More: https://bit.ly/2ADeHoC #SKODAINDIA #SKODA #SKODATribe #StayHomeStaySafe
Posted On:
25 May 2020 11:03 AM
ŠKODA AUTO India set precedence in the digital automotive ecosystem with the Virtual Conference that witnessed the unveiling of the new RAPID 1.0 TSI, the luxurious new SUPERB as well as the newest member of its SUV family: the all-new KAROQ. The Czech marque, celebrating 125 years of its rich history and heritage, put forth its powertrain and fuel strategy in view of the Bharat Stage VI emission norms and safety standards and showcased an exhilarating new range of Turbocharged Stratified Injection (or TSI) engine options. At this juncture, ŠKODA AUTO India also salutes the undying spirit of service and humanity within every COVID 19 warrior that has been working relentlessly, risking their lives to save ours and that of our loved ones. #SKODA #SKODAIndia #DriveTribe #StayHomeStaySafe #SKODA #SKODAIndia #DriveTribe #StayHomeStaySafe
Posted On:
24 May 2020 7:41 PM
The ŠKODA AUTO India Virtual Conference is scheduled for 26 May at 12:30 PM, and you can catch it live on YouTube, Facebook, Instagram and Twitter, from the comfort of your abode, with a delicious home-cooked meal, in your pyjamas! #KAROQ #SUPERB #RAPIDTSI Know More: https://bit.ly/2ADeHoC #KAROQ #SUPERB #RAPIDTSI
Posted On:
23 May 2020 11:31 AM
About ŠKODA Service Centre
ŠKODA AUTO is one of the oldest car manufacturers in the world. Throughout its history, it has come up with many pioneering solutions and models. The elegant, timeless design of a ŠKODA conceals more than you imagine at first glance, while the crisp edges and balanced proportions cloak clever details full of amazing features.
The address of this dealer is No 300/1, NH 4, Opposite Durga Mata Hotel, Shiye Phata, Kolhapur, Maharashtra - 416122.
Business Hours
Mon

10:30 AM - 06:00 PM

Tue

10:30 AM - 06:00 PM

Wed

10:30 AM - 06:00 PM

Thu

10:30 AM - 06:00 PM
Fri

10:30 AM - 06:00 PM

Sat

10:30 AM - 06:00 PM

Sun

10:30 AM - 06:00 PM
Payment Method
Cash

Debit Card

Credit Card
Categories
Car Dealer
Skoda Dealer
Car Service
Auto Accessories Store
Tags
Škoda Showroom near Shiye Phata
Škoda motors
Škoda Cars
Škoda service center
Škoda car accessories
Best Car Dealer Near Shiye Phata
Best Car Service Near Shiye Phata
Best New & Used Car Dealers Near Shiye Phata
Best Auto Dent Removal Service Station Near Shiye Phata
Best Auto Accessories Near Shiye Phata
car showroom near me
car dealer near me